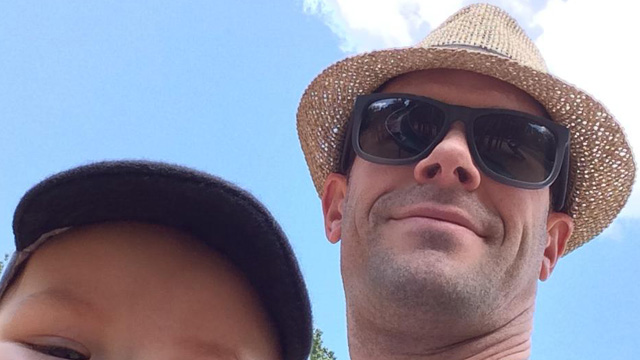 Profile: Joe Fenton
Q: Name?
Joe Fenton
Q: Who are you and what do you do for a living?
I'm a Santa Cruz Mountains resident, California native, currently working full-time for LinkedIn as their Environmental Graphics Program Manager.
Q: What inspires you?
The cosmos. Ocean waves. Snowy mountains. The woods. Mellow rainy mornings with a cup of coffee.
Q: If we were a fly on the wall, what would we find you doing at home?
Playing with my kids, putting them to bed, doing some dishes, hanging out with my wife and then doing some art in my studio on the swing shift.
Q: A little known fact about yourself?
My 5th Great Granddaddy (George Walton) signed the Declaration of Independence. That was a heck of a poster!
Q: What excites you about the upcoming poster show?
I'm excited about bringing poster art center stage. Poster art is a funny thing. It's a throw-away form of commercial art; even less utilized in the digital age. But every once in a while some rare and great artistry surfaces through this medium. I'm stoked to be emphasizing it as an art form.
Q: When you think of 'a better place', what do you think of?
A place where we have freedom of express, serve, give, experiment and participate out of our joy and bliss for the good of all.
A place where trust, happiness, energy and love flourish.
Q: Where can we contact you and/or see some of your work?
www.joefentondesign.com