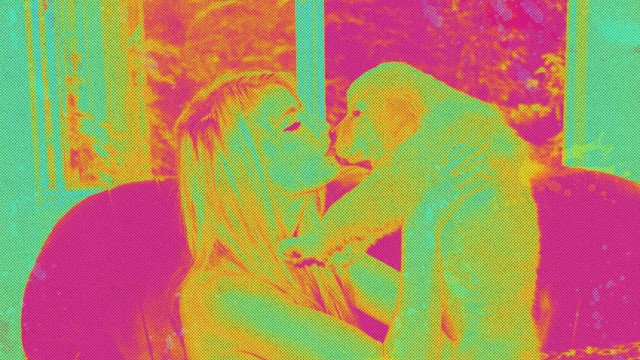 Profile: Julie Rovegno
Q: Name?
Julie Rovegno
Q: Who are you and where do you work?
My name is Julie I grew up in Santa Cruz. I got my degree in graphic design from SJSU. Currently I work as a graphic designer for Goodtimes, and Mount Hermon.
Q: What is a recurring theme you explore in your art?
A recurring theme for me is nature. I grew up in the redwoods and at the beach so my work is highly influenced by organic forms and animals.
Q: If we were a fly on the wall, what would we find you doing at home?
Drawing, cooking Italian or asian food, drinking beer preferably amber or saison and listening to black-metal or Led Zeppelin. With my golden retriever Zoey by my side.
Q: A little known fact about yourself?
I've traveled to 15 different countries. I've lived in Hawaii, England, San Francisco, Malaysia, Indonesia, and Sausalito. My favorite place I've ever been is Lauterbrunnen, Switzerland.
Q: What excites you about either your poster, or the upcoming poster show?
I'm excited for the show because I want to be pushed out of my comfort zone and share a piece of myself. Often we are so internal with our lives. This is a good opportunity to put ourselves out there, and join with other people in hopes to enrich our community, cultivate our relationships and hopefully make new ones.
Q: When you think of 'a better place', what do you think of?
At this time in my life I think a better place is a safe place. A better place than the one we might be in now. A place where you feel 100% safe.
Q: Where can we contact you and/or see some of your work?
My website is in the works but will be up soon. My email is juliemrovegno@gmail.com.